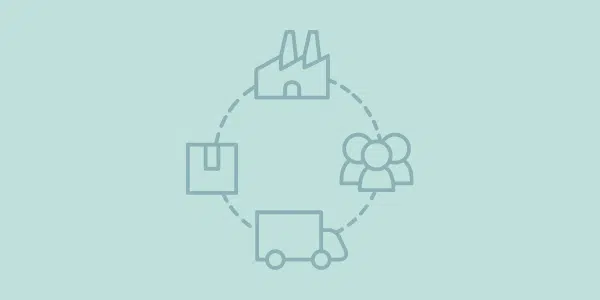 The 'S' word of the pandemic isn't Snow (though we in Manitoba may think so) – rather, it stands for Supply as in the Supply Chain. The supply chain is the sequence of processes involved from the production of a product or commodity to its distribution to the end-user.
Since mid-2020, we've experienced the effects of the supply chain disruption, including many products, which may have been readily available to us in the past, now in short supply and the cost of these products increasing significantly.
If you've had the privilege of living your entire life in an abundant country, like Canada, you may be accustomed to getting the things you want when you want them. The store shelves are always full and companies like Amazon have done a fantastic job of teaching us (almost) instant gratification. It's no wonder that waiting makes us frustrated, but we've entered a new reality including when it comes to renovating, building, and furnishing our spaces. Some of the supplies that have either been back-ordered or have seen prices skyrocket include:
Lumber and metal for framing

MDF for cabinetry

Windows and doors

Breakers for your electrical panel

Plumbing fixtures

Paint (yes, there is a shortage of certain pigments & bases of paint, so even wall colours have limitations!)
And don't get us started on furniture! The sofa that used to take 4-6 weeks from order date to sitting in your living room is now 18-20 weeks along with the increased costs, mostly shipping. We were recently quoted $1,700 to ship a $4,500 order of accent tables and the client, rightfully so, said '"no way", so we went back to the drawing board. 
One of the biggest challenges of this new reality is we can't predict the price increases or the shipping delays, as they are constantly in flux. We're actually considering getting a new S3 team uniform that says, "I'm sorry it's delayed… AGAIN!" 
So…where's the upside in all of this? Because I promise you, it exists and we've seen it first hand.
Support. Local. Makers! 
With exorbitant shipping rates, we've become more attuned to what's available in our own city and province. The pricing of a custom piece made locally is suddenly comparable in price to a generic, lesser quality piece purchased overseas. For example, S3 has used a custom upholstery shop in Winnipeg for years. On occasion, we'd have a client who required a custom piece of furniture and the results were always spectacular, but for some reason, the custom route was more often our back-up plan, not our go-to option. 
In the last year, we've recommended more clients to buying custom, locally-made furniture than ever before, and it's a win-win for everyone! They get furniture that is completely customized and of extremely high quality, from a supplier who will service their pieces for years to come. It's a beautiful thing, and it just makes sense.  
With all of the shortages, delays, and inflated costs on products, right now may not be the best time to build your project, but it's certainly a great time to design it. The supply chain can't stop great ideas and it shouldn't delay you from getting your project on paper. A well-constructed & detailed plan takes time, so while our clients are waiting for contractors to become available and the supply chain to normalize, we're able to focus our attention on a comprehensive plan to allow the construction to move forward when the time is right. You can't take us down, Supply Chain!
We know that waiting can be frustrating, especially when you've been dreaming of your new space for months or even years, but don't lose hope…it will happen! The timing and cost may look different than you anticipated, so taking the extra time to plan works out better for you in the long run.
We'll make it through this and learn from it. If we exit this pandemic with any lessons, my hope is that patience and grace are two of the big ones to carry us forward.